There's something so satisfying about holding something you worked on in print. In my career, I've worked on a variety of print projects and they have always been some of my favorites.
Having been involved in the entire process through a variety of projects from catalogs, direct mail, signage, POS Display, and other marketing print collateral, I've found I truly enjoy every step of the way. There is something so satisfying in holding something you created in print. Above and below are select print projects I've worked on over the years.
Best Gift Ever Magazine Ad
A new holiday ad was requested for a holiday issue of Martha Stewart Magazine. Partnering with the creative director, we concepted a simple and clean layout which we believe awarded us a coveted front of magazine placement.
Photography: Ryan Phillips
Creative Direction: Andy Kinnisten
Fall & Halloween Box Stuffer
Art Direction/ Design/ Retouching/ Print Production
This project request was to create a piece of collateral to be added to customers' orders to help inspire them to make future purchases. This was created a few months into the pandemic so we were light on resources. With the photo studio at limited capacity, I used a combination of studio imagery and Photoshopped product into stock photography to create this piece.
Select Photography: Erin Raby
Copy: Brittany Mollis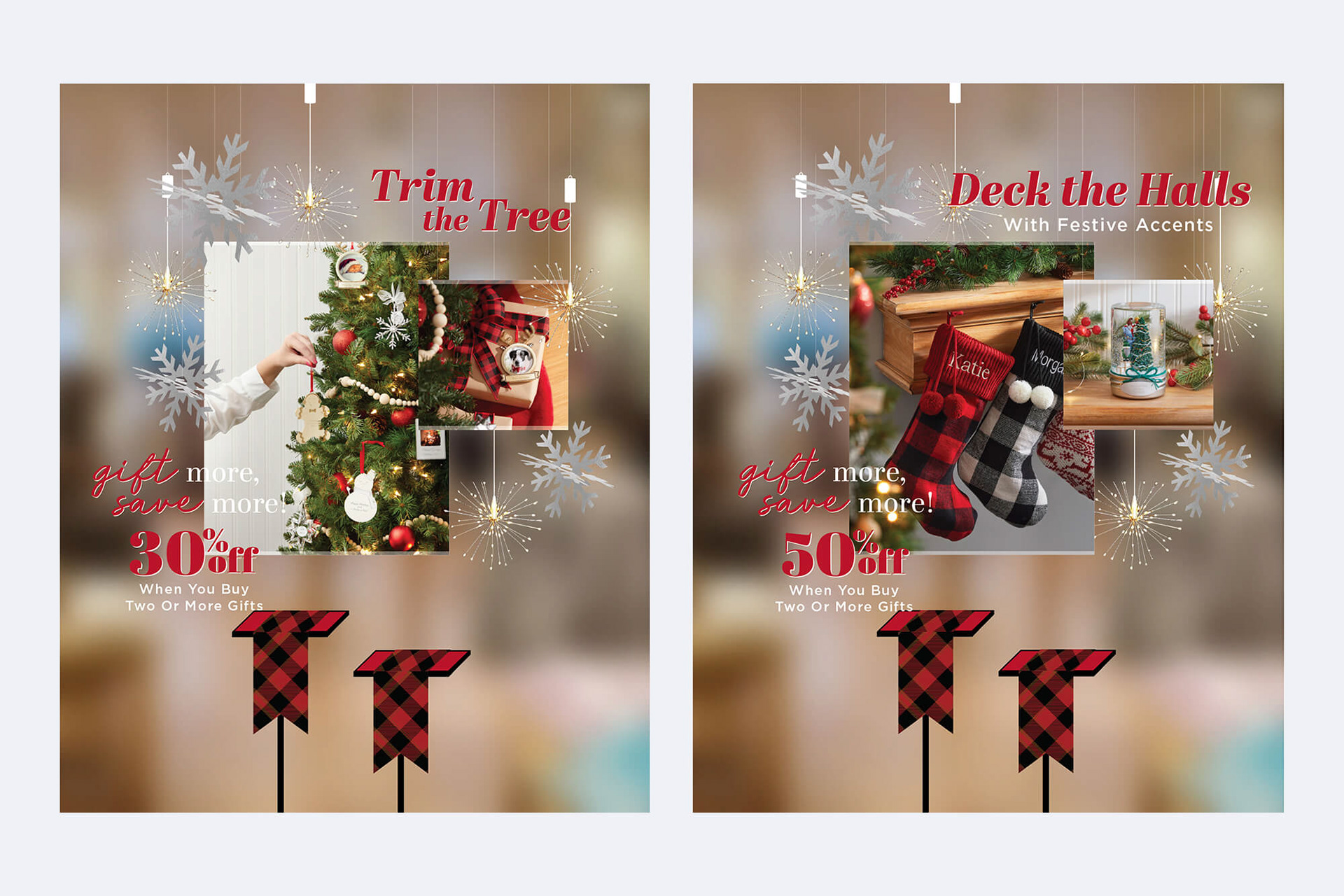 Art Direction/ Design/ Print Production
One of the more recent window displays I worked on was this sparkly,  plaid-themed window for the 2021 Holiday season. A series of window options were developed featuring different products and messaging. Partnering with store operations and the print vendor, we worked on developing dimensional snowflakes to combine with hanging LED lights and were able to execute within the estimated budget.
Photography: Zane Lutz
Copy: Brittany Mollis